Infinity Revive Massage & Wellness Center
MAE - 2645 / Tel: 808-270-1893
Cancellation and Privacy Policies
Respecting your privacy and time
Policies
Missed Appointments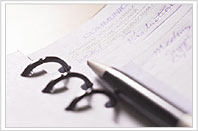 When you book an appointment with us, that time is set aside for you - and ONLY you. We never double book and we try to always be ready for you when you arrive. In return, we ask that you keep your promise to us and show up for your appointment on time.
Our policy is simple. If you do not show up for your scheduled appointment, and you have not notified us at least 24 hours in advance, you will be required to pay the full cost of the treatment as booked.
Note: We recognize that no one is perfect and there are circumstances that are out of your control (sudden illness, family emergencies, etc.) and so your healthcare provider may make an exception to the above policies on those rare occasions.

Privacy Policy
Respecting your privacy is important to us; we are committed to safeguarding your privacy online. Your information will NOT be sold, or rented to any individual, group, corporation or agency. Release of your information occurs only when we have your consent; or when it is required to deliver a requested service to you; or where we are required or permitted to do so by law.
Booking Services
When you book appointments through our website, we collect and store information about you necessary to complete your booking and to ultimately provide you with the requested services.
Protecting Information
We protect your information with appropriate safeguards and security measures and we retain your information only for the time it is required for the stated purposes. Only those involved in processing data have access to this information.