Infinity Revive Massage & Wellness Center
MAE - 2645 / Tel: 808-270-1893
Benefits of Massage Therapy
therapeutic massage is a safe and effective form of health care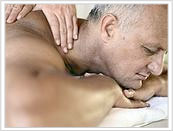 The Benefits of Massage Therapy
Many people benefit from Massage Therapy. Whether you are in search of massage therapy due to injury recovery and rehabilitation, looking for a healthful way to deal with day-to-day stress or simply interested in maintaining good health, Infinity Revive Massage & Wellness in Kahului Hawaii, is the place for you. We provide therapeutic massage as a safe and effective form of health care.
Massage Therapy has been shown to provide relief from the following disorders:
Back pain

Headache

Muscle pain

Joint pain

Limited Joint Mobility

Chronic Muscle Fatigue
Treatment Choice
Therapeutic Massage may also be considered an important treatment choice for the following conditions:
Anxiety

Depression

Tension

Mental Stress

Insomnia

Arthritis

Carpal Tunnel Syndrome

Fibromyalgia

Headaches

Circulatory Problems

Asthma
Improve Recovery Rate
In addition, Massage is frequently recommended to improve the rate of recovery from injury.
Minor Sports Injuries

Recurring Stress or Repetitive Strain Injuries

Whiplash and Whiplash Associated Disorders
Note: More and more Therapeutic Massage is being prescribed by physicians to complement traditional medical treatments for illness, injury and pain relief . Always seek the advice of your physician before starting any new treatments.